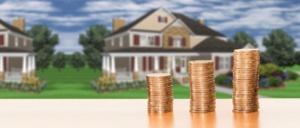 A schedule of assets for a Will in Singapore is a list including all your assets and liabilities. It is attached to your Will. If you do not have a schedule of assets in your Will, your executor will need to prepare one and file it with the Family Justice Courts when applying for a grant of probate (i.e. a Court order giving your executor the right to administer your assets).
Having a schedule of assets in your Will makes it easier for your executor to know the assets you own and their values. They will find it easier to help you distribute your assets.
Without a schedule of assets in your Will, your executor will need a long time to write to institutions, such as banks, to verify your assets with them. The legal fees to apply for a grant of probate may be higher if your executor were to appoint a probate lawyer to assist with the grant of probate.
What Should be Included in a Schedule of Assets for Wills in Singapore?
You should include a list of all your local and overseas assets, their estimated market values and outstanding debts (such as mortgage loans). Assets listed can be immovable or personal properties, including your:
1. HDB flat or private property.
2. Monies in bank accounts.
3. Stocks and shares.
4. Vehicles
5. Valuables such as jewelleries and items in your safe deposit box.
You do not need to include your CPF savings in your schedule of assets. You should nominate a beneficiary with CPF if you wish to distribute your CPF monies. If you have not made a nomination, it is likely that your CPF funds will be distributed according to the Intestate Succession Act.
How Does A Schedule of Assets Look Like?
You should structure your assets under 3 main categories- local properties, outstanding local debts and overseas properties. The current market value should also be listed.
There is no special requirement to make a schedule of assets for Wills in Singapore.
Using Your Schedule of Assets After Death
The schedule of assets will be filed with a supporting affidavit in Court. The supporting affidavit is a sworn/ affirmed statement of facts which has to be filed within 14 days of the main application for the grant of probate/ letters of administration. It includes the details of the deceased's death, death certificate and Will (if any). The executor/ administrator will have to affirm the truth of the information provided in the schedule of assets.
What Happens if There are Missing Items in the Schedule of Assets?
Your executor/ administrator/ probate lawyer should write to the relevant institutions to request for more information to complete the Schedule of Assets.
For instance, if you have S$x in ABC bank but that amount is not listed in the schedule of assets, your executor/ administrator may not be able to distribute the S$x in ABC bank.
If the schedule of assets (with missing information) has been filed, it may have to be amended and this will take up more time.
Updating Your Schedule of Assets
You should update your schedule of assets periodically to ensure that it is updated and your executor/ administrator would not have too much problems in confirming the assets you own. You should also update your Will to remove outdated instructions.
For more information on Schedule of Assets, contact us at +6598330314 (whatsapp).
Our price list can be found here.
Related articles can be found here.